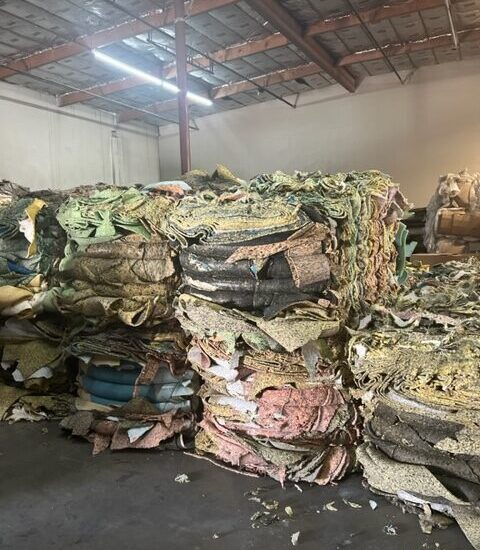 Who We Are
Diverting thousands of pounds of carpet while saving you time and money!
Gone Green Recycling began with the realization that thousands of pounds of unwanted carpet could be diverted from landfills while simultaneously saving flooring stores and installers money. Since then we have expanded into manufacturing / Industrial recycling. We can stage a 28′ or 53′ Semi Trailer at your location and empty it on a regular basis saving you big. We even have 20′ shipping containers enclosed or open top for those that do not have a loading dock.
We understand you may not have full loads of one type of material. So, mixed loads of plastic wrap, pastic grind, pallets, cardboard and all the leftovers from the manufacturing process can all be put in the same trailer / container to be sorted at our facility. We want to make recycling easy and profitable for your company. Call us for a free recycling consultation today!!